About
Festivals at Sea has been a leader in the student cruise travel industry for over 25 years. Our success comes from our pride in our ability to create memorable and exciting trips for student groups of all types. Our staff is dedicated to providing you with unsurpassed service prior to, during, and following your trip. We are available to handle all of your travel needs. Our dedicated mixtures of travel professionals have backgrounds as former educators, performers, or some other aspect of travel. Together we work hard to create trips that are memorable, educational, exciting, and fulfilling in every aspect.  Our on-board staff take care of all of your needs from assisting in checkin, performances, and debarkation.  We ARE the experts in student group cruise travel!!
Festivals at Sea has an extremely strong and dedicated staff to server you. We are proud of our commitment to excellence and have the honor to be affiliated with Dr. Allen Beck, who serves as our Executive Director: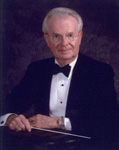 Dr. Allen Beck, Festivals at Sea Executive Director: With the pleasure of having four years as Executive Director for this program, I have engaged over 150 adjudicators. We have worked with internationally known band, orchestra and choral conductors and educators who tell us the combination of fun and education provided by Festivals at Sea is an unbeatable duo; it is an event that the students will remember for many years. These directors have been especially pleased with adjudicators like Elliot Del Borgo, Jim Curnow, Drs. Jerry Junkin, Paula Holcomb, John Wakefield, Robert Harris, James Bankhead and Anna Hamre. We, too, believe you will be pleased with your encounter on-board one of our cruises, and that your students will advance musically with the experience. I can think of no better enjoyable way to reward your students and expose them to the world's finest musicians and educators at the same time.